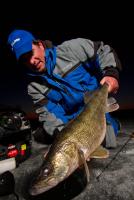 About This HotSpot
Walleye HotSpot members have expertise in an area of walleye mastery. From fishing to biology, writing to video. We create great information on walleyes with the goal to convert it to great content.
What's new in this HotSpot

Please share your lindy rigging techniques and pictures/videos in this thread. Feel free to create your own Topic about your favorite method to catch walleyes.