Eufaula, AL (February 20, 2014) – KVD, JVD, Keith Combs, Ott DeFoe, Bobby Lane, Chad Morgenthaler, Terry Scroggins, Gerald Swindle … some of bass fishing's best defensive and offensive players. With skills in shallow water, deep water and everywhere between, odds look good that combined angler skill and Lake Guntersville's fantastic fishery could easily yield record-setting bags.
"Any one of our guys could win it. We have a really strong team of diverse anglers who excel in everything from junk fishing to deep water. KVD is always a threat and Keith Combs is on a really solid run. Keith has been using Bow 360 to find fish most guys don't even see. Ott is super versatile … JVD has a few tricks up his sleeve … Terry is a strong veteran and knows what it takes to win … Chad is hot coming off a wild card win … And don't underestimate Bobby Lane or Gerald Swindle, especially if there's a shallow bite … this is their neck o' the woods," says Tim Price, Humminbird/Minn Kota pro staff manager.
Now add hotshot quarterback Brandon Palaniuk, Humminbird's recent top draft to the expanding pro team.
"Humminbird is extremely proud to have a group of some of the best B.A.S.S. anglers using our products in the world-class arena. We welcome the recent addition of Brandon Palaniuk, one of the best bass anglers on the planet. He's proven himself as a serious contender year after year and just last year demonstrated that he's an extremely viable Classic winner," says Humminbird brand manager Jeff "Kolo" Kolodzinski.
2014 marks the 27-year-old Idaho native's fourth Classic qualification. He finished 2nd at the 2013 Classic on Oklahoma's Grand and in 2011 took 4th on the Louisiana Delta. His résumé also includes two B.A.S.S. 1st place finishes, two 2nd place finishes, and five top 10 finishes. And Although bass pundits are pointing to KVD as Guntersville favorite, Palaniuk's history of finding schools of large fish also makes him a top pick.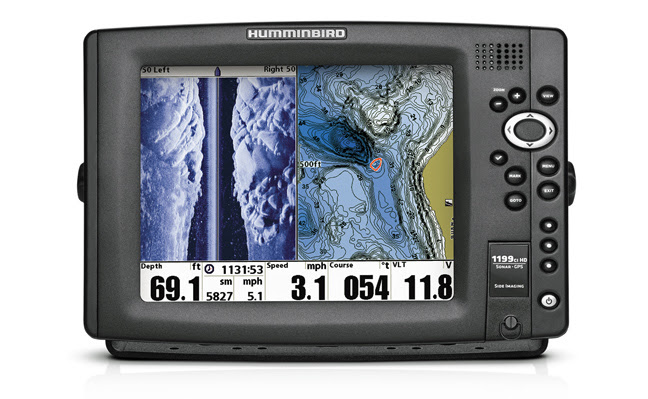 Palaniuk is currently running Humminbird's new flagship touch-button unit, the 10.4-inch 1199ci HD SI Combo with internal 56 channel 10Hz Precision GPS and Humminbird Bow 360. In fact, he's running four 1199s, two at the console and two at the bow, one of the latter dedicated solely to 360 Imaging.
"It's no secret that in February on Guntersville fishing grass can be key! Having Humminbird 360 has played a huge role for me staying on grass lines and will continue to during competition," says Brandon Palaniuk.