Avid anglers are buying the hottest new gear year round in todays market.  But when is the best time of the year to get the best bargains on the hottest products?  I've worked in this industry my entire life and I've noticed a trend that the top companies are starting to follow.  They key in on two events,
The Bassmaster Classic and ICAST.  The first is known as The Classic.  It is the biggest bass fishing tournament in the world for media exposure.  The second event is ICAST which is a trade show that outdoor companies release their new products for the upcoming season.
The Bassmaster Classic takes place in the spring which is ideal for anglers that are eager to pick up a few items for use in the upcoming open water season.  Most sponsored professionals will be all over the internet promoting the newest products that are just hitting the store shelves.  Items big and small will be promoted.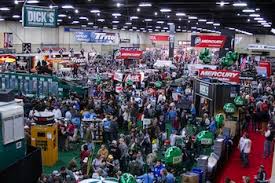 Rebates or incentives are another reason to do your shopping right after the Classic.  Many companies will offer mail in rebates for their products that are purchased during this timeframe.  I've seen companies such as Quantum Fishing offer deals such as free clothing or up to 20% cash back during some promos.  And it is not just limited to tackle companies.  It is also the best time of the year to make your bigger purchases like boats and electronics.  Recently I've seen some great deals on Minn Kota and Humminbird electronics.  The rebate period varies with different offers but I always see the best fishing deals until about the end of April.  So don't wait.  If you snooze you lose.
The next event I key on is the ICAST show.  But for a different reason.  This usually takes place near the end of the summer.  The rebates and deals aren't there for the taking but it is the first time you can lay your hands on the newest products from some companies.  Many of them will release next years product early.  It is always fun to be the only angler on a body of water using a bait that a fish has never seen before.  Some retailers will even do pre-sales of items so you can be included in the first shipment they receive.  I often tune in to You Tube for videos on the new product.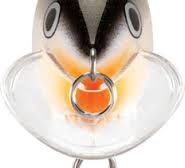 Are there any new items you are thinking about for the upcoming season?  The options seem endless nowadays.  Smart shopping can make the dollar go a little farther.
Jason Erlandson