Wouldn't it be nice to go out fishing and actually be able to catch big fish everytime? The reason that most lakes you go to you only catch smaller fish is because with the increased fishing pressure, there are more and more anglers that are keeping the bigger slabs. When the next years fish grow to keeper size, they get fished out and the smaller fish dominate the fish population. Too many people are overharvesting fish and most importantly bigger fish and hopping to the next hot lake to do the same.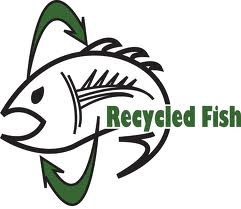 Such as what has been happening to all the local lakes in the metro area and throughout the state. Doing this is like mowing your lawn and waiting for it to grow back to just go back and mow it again. The lakes are not able to keep up with this much pressure. So we all need to do our part and make a change before this great sport of the outdoors is no longer around for future generations!
So what can we do to change this small fish population your asking? We all need to practice select harvest! Well mike what is select harvest?? Select harvest isn't selecting the biggest ones to fill the pan the fastest. Its actually quite the opposite.
Lets take crappies for example. When I go out fishing for crappies I normally just let them all go because I don't eat fish all that often. However when I do I will keep fish, it's in the 7-9 inch rang. Maybe a 10″ but that's pushing it. No its not because that's all that's left in the lakes either. If you let those bigger ones go more often and keep smaller ones, the population of the bigger trophy size to small fish ratio will increase immensely.
This is why lakes such as Mille Lacs, Red lake, and other big lakes near the Canada border have such big trophy sized walleyes. Its because of the regulations that are set on those lakes to save a certain aged class fish to sustain a more trophy sized fishery.
Doing your part in practicing Select Harvest WILL make a huge impact of future generations to come. This isn't like the olden days where lakes didn't experience much fishing pressure and could handle the bigger fish being taken out without a notice in population decrease.
The reason some years have more fish then others happens for various reasons. A lot has to do with the year classes spawn. Which is why you will see a lot of smaller 4-5 inch fish one year then 2 years later not see any small fish at all. There is also the predatory side to the reasoning as well, but that's for another day to discuss.
We all need to change the way we fish so that the generations to come, such as our children and grandchildren are able to experience the amazing sport of fishing.
As always,
GOOD LUCK FISHING!
Mike Dumas
HSO specilist