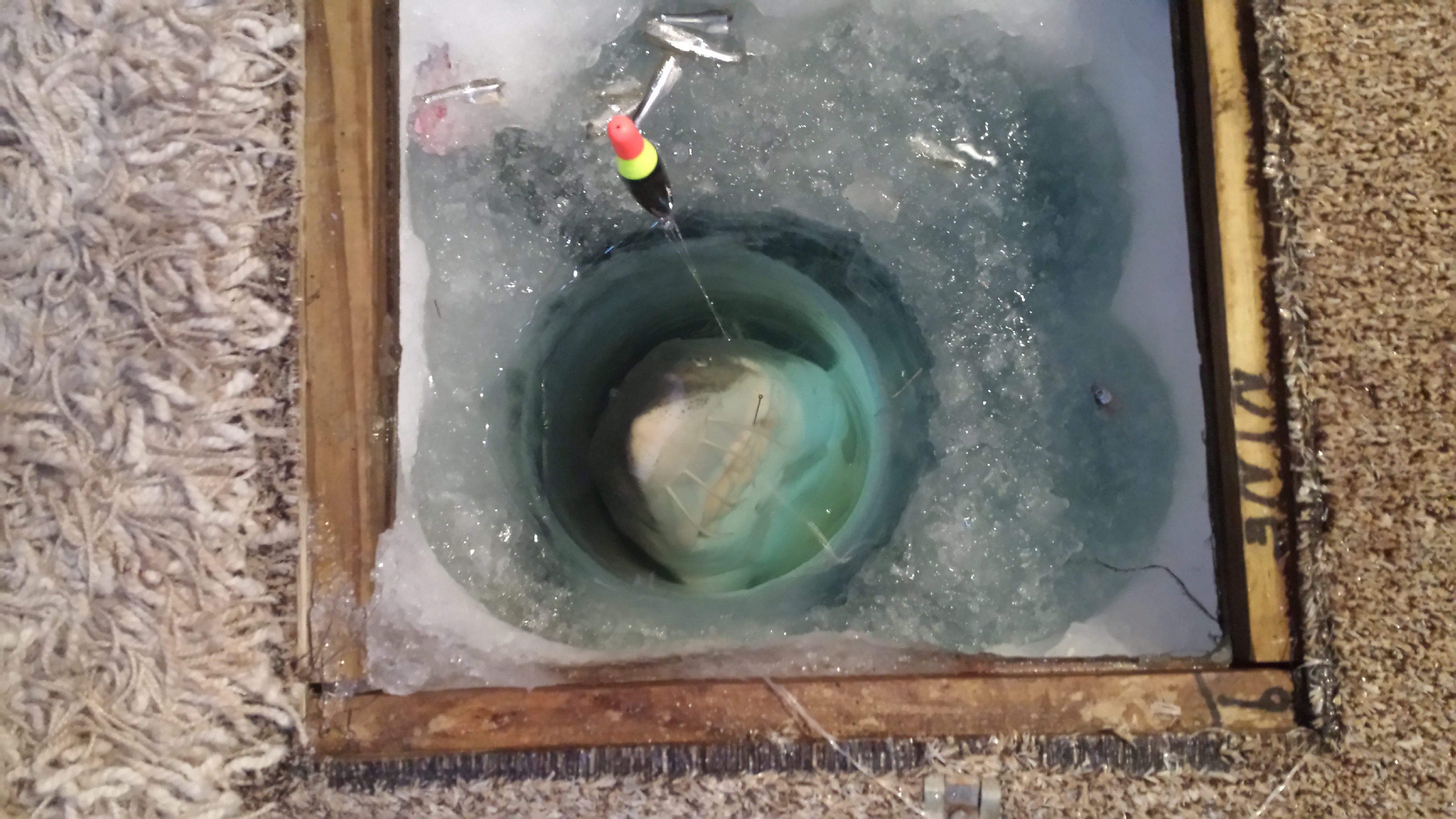 dirtking
we are 'the leading edge' I Share on HSO
Content count

638

Joined

Last visited
About dirtking
Rank

Sr HotSpotOutdoors.com Family

Birthday

08/11/1977
Recent Profile Visitors
The recent visitors block is disabled and is not being shown to other users.
there is a little beef on the bottom - squish a beer can into a ball of meat, form the meat around the beer can. Wrap bacon around. Pull out the beer can which forms the hole

We split them in half and went 2 people to a burger. So really you only were eating 1 piece of bacon and 1/2 pound a meat per person. Still a big meal, but not as horrible as it looks. Next time I would try to make them 3/4 pounders, but I had 2 lbs of meat so what the heill....

So I watched the video that has been floating around the internets lately and decided to try this. I made 2, 1 pounders (plus cheese and filling). For filling we used morel mushrooms, ramps, onion, poblano pepper, Anaheim pepper and pepperjack. They were real good!

I also have the cabelas 3/4 and it is great. Sorry I'm not sure how the 3/4 compares to the 1/2.

Neat idea JSK76 - I like the looks of that fan. Unfortunately I do not have any Ryobi batteries. I have tried the computer fans and was not real impressed. I think my fish house is too big for them. The fan I have now is noisy and I hate it. Has anyone tried an expensive marine fan like the Bora 748 from Caframo. From their web site: The quietest and most powerful marine fan in its class! The model 748 Bora 12 and 24 Volt fan. Problem is it's $ 70 bucks or better.

I had trouble with my lights as well. The frame is grounded. The tail lights ground to the siding which touches the frame. The siding was not making good contact with the frame due to rust ect. I ran two wires back and grounded each tail light and now it works perfect.

Yup me too - 4 racks was all but can't wait to smoke em thanks

Yum, I'm a fan of Paul's Gunpowder and would like to try and make my own sometime!

Yes - I was watching this too. We will be there a week from today.

Cub foods - Baby Back ribs 2.88 and spares 1.88 - good through 5/3

I have a batch having a "time out" in the fridge as I type. It will be hitting the smoker tomorrow and traveling with on our fishing trip this weekend. One of my favorite all time recipes!

lol I did half a dozen last night and had one this morning and the shell fell off! 12 eggs? Did you stack them? They need some room to cook.

I'd brine, rub, and smoke a chicken

I sent my dad's trigger assembly to a gunsmith in Massachusetts to convert the safety from a righty to a lefty. Beretta does not make a left handed safety in camo and the black one costs $ 200. Rustblue Gunsmithing did it for $ 50. I snuck out his trigger assembly when he was done using it for the season and mailed it off. Just got it back today in under a month. It should make for a good x-mas present! Just an FYI to all you south paws that shoot the Extrema's.

Probably a day late and a dollar short, but I always use an egg, cup of flour, and 1/2 to a whole beer. adjust flour and beer to get the consistency you want.