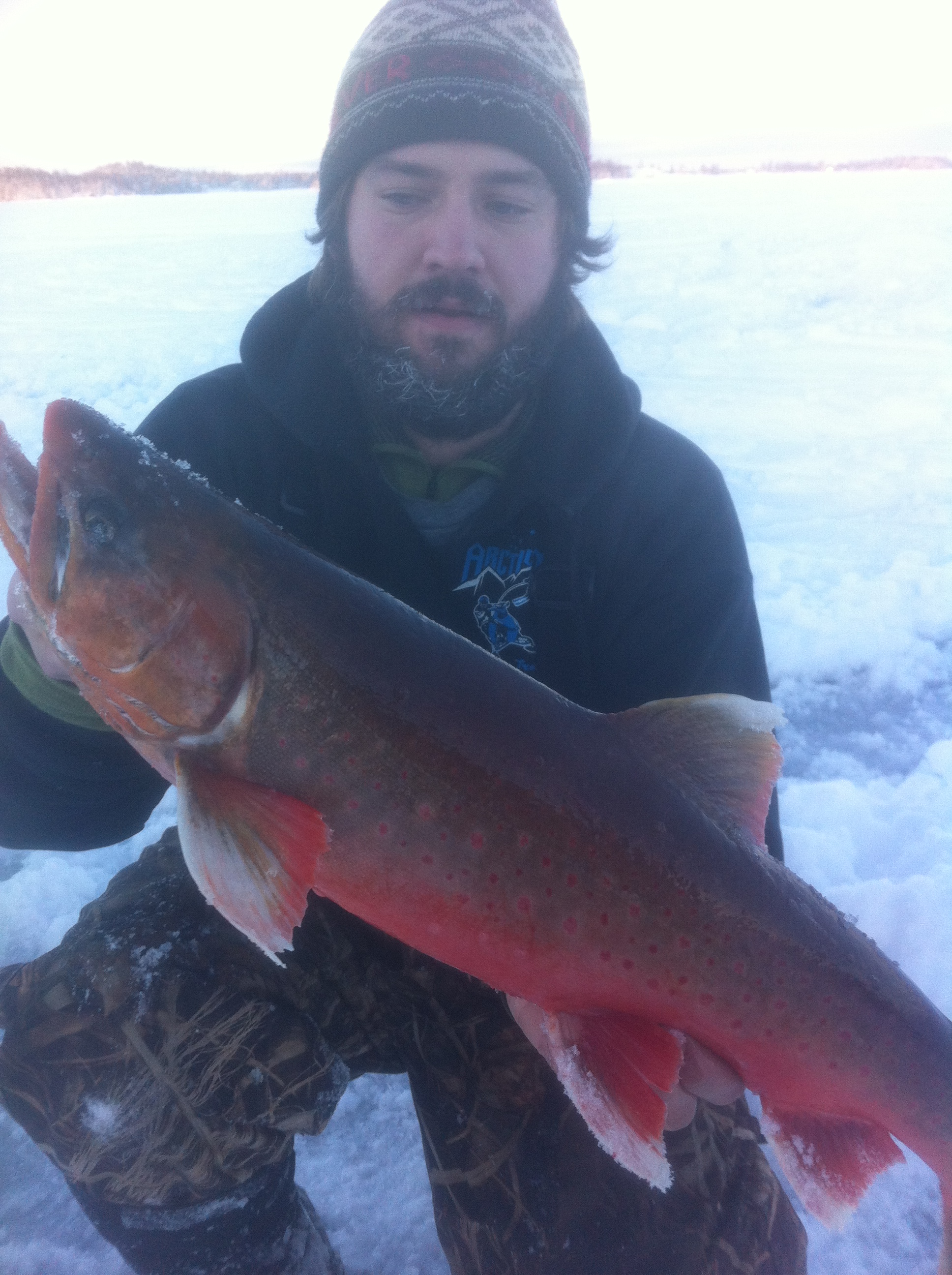 fishkid
we are 'the leading edge' I Share on HSO
Content count

338

Joined

Last visited
Everything posted by fishkid
Not to much chatter in the alaska forum. Here is a few pictures from this year so far in our boat we just got last year. Mostly just fish out of homer and have been doing pretty good this year. my buddy got that big halibut when we were trolling for kings, quite the fights on a 8.5' ugly stick!

Parents came up for the week and we were able to get out on the boat for some fishing. Silvers weren't in yet, the rock fish were a little slow but we stumbled onto a few real nice halibut. The big one went 160 pounds. Pulled it out of 35' of water, it was awesome watching the drag scream for a few minutes on the first run it took.

adfg almost really screwed up big time this year. We were way under the escapement goal and the commercial guys had netted almost triple then what was in the river. thats why they had to shut commercial fishing down for that week or so. search the forums up here and you will see all the hooplah about sporties vs commercial guys. In the end we just got over the escapement goal i believe. We ended up buying a ocean boat this year and i have found trolling for silvers/kings in the ocean is alot more fun then snagging reds with 10,000 of your closest friends. Plus way less snags!

who did you go out of seward with? nvm saw it above

ahh i got it now! ha ha i skipped over a few words

i would be careful doing that. not sure if its legal to use sport fish for bait. i know in some places you can use pinks or the skeletons of some salmon for halibut though

traveler if your around anchorage i would suggest ship on out going tide

curious on how ya did down there. we decided to go north and fish the klutina instead. We did fairly good. wasnt fast and furious fishing but there was fish to be caught. also pulled in a king from ship before work this morning

i wouldn't be surprised if its about average. we had about zero snow this year so i dont think a little rain is going to hurt much. Forecasting a some rain in the next few days but who knows. Either way there will be fish for the taking!

my buddy and i will be at the russian 11-14th dont have a campsite but we just bike in. maybe we will see ya on the river

all 5 salmon eh. how many times you target reds with an inline spinner?

i threw them spinners for a few days at ship got nothing....put a kwikfish on and started landing them. and we all know you got the "first" king out of ship last year on one but you have some competition this year. did you get some free spinners for saying that?

clam clam clam clam clam!

would have been better if there was a kwikfish hanging out of the silvers mouth. Live4chrome you live up here all year or just guide in the summer?

Went out the first weekend of 2015 to chase lake trout and eel pout. with only 4 hours of sun light it didnt allow for much trout fishing time after we got our eskimo 949i set up and all of our gear and cots set up. Went out and drilled holes for our 7 tip ups and got back inside the shack to have some hot butter rums. Inside the house we put down a rattle reel and had a tube jig on a rod incase something showed up on the vexilar. Well at around 9 pm the rattle reel made a few dings and surprisingly enough we pulled up this guy. at around 10 oclock the pout started to bite and by the end of the night we had 6 on the ice. Next day the temps dropped quickly and we found our selves jigging out side for lakers in 15-20 below temps. after landing a few mid 20" fish we decided we might as well retreat to the shack to jig in their. We landed a few more lakers and even another late night laker in the shack. all in all a good trip and we learned that we can comfortably sleep in our shack in -30 degree weather.

well kings are flowing into ship creek pretty good now. saw about 5 decent fish caught today at the falling tide. I was greeted with this nice king before heading to work this morning. 32 pounds. didnt measure it but going to measure the length from the bed of my truck. my personal best king to date. by far the best fighting fish i have ever fought this thing took me for a ride for about 25 minutes

treated us pretty well 44 for the first two days for 3 people. yes we have a 8 duck limit

we shoot everything mn has except wood ducks and red heads. Then we have all the cool ducks like barrow golden eyes, surf/white wing/common scooters, harlequin, oldsquaw and the eiders.

camping wont be a problem. lots of areas to camp and that is near the endish of the tourist season. As for a boat traveler is on point. Try and call as quick as you can. Driftwood charters are top notch but they may not have anything open on short notice. One thing I advise you not to do is use any sort of coupon or groupon. If a boat needs to throw out coupons or groupons they probably arent that good and are trying to fill their boat. If the reds are still around which they maybe since it has been a later run for the "Big Push" You may have a chance at those. I would definitely fish upper river towards the russian river though.

Cracker Jack won the Seward halibut tourney with a 312 pounder this year! I believe it's the resurrection river but you can fish the salt where it dumps in. I am sure if you went to the same spot you snag reds you could get silvers if you wade out to the tide line. Once the silvers are in i think any place where you could huck your lure out far could produce

Silvers should be in full swing and can be caught in the river in seward and also right off the beaches. things to use would be vibraxes, crank baits, and spoons. for crank baits you can use any type really but i tend to lean towards fairly big wiggle warts and kwikfishes (basically a big lazy ike). If you take a charter you could do a combo trip where you could get your silvers almost guaranteed and then go out for your halibut. I have heard good things about cracker jack outfitters

for your self or you with an outfitter? and just for reds and trout? just curious. I have never fished for trout on the kenai, been many of other places just not there and was thinking about doing it this year.

if its a fly in and its just you and the guide i would tip a little more because you will learn alot more from a one on one experience then just another daily halibut trip out to bounce 5 ounces of lead in 200 ft of water

no i have not. thats one of the spots i want to go this year along with another spot on the parks hwy i have not hit.