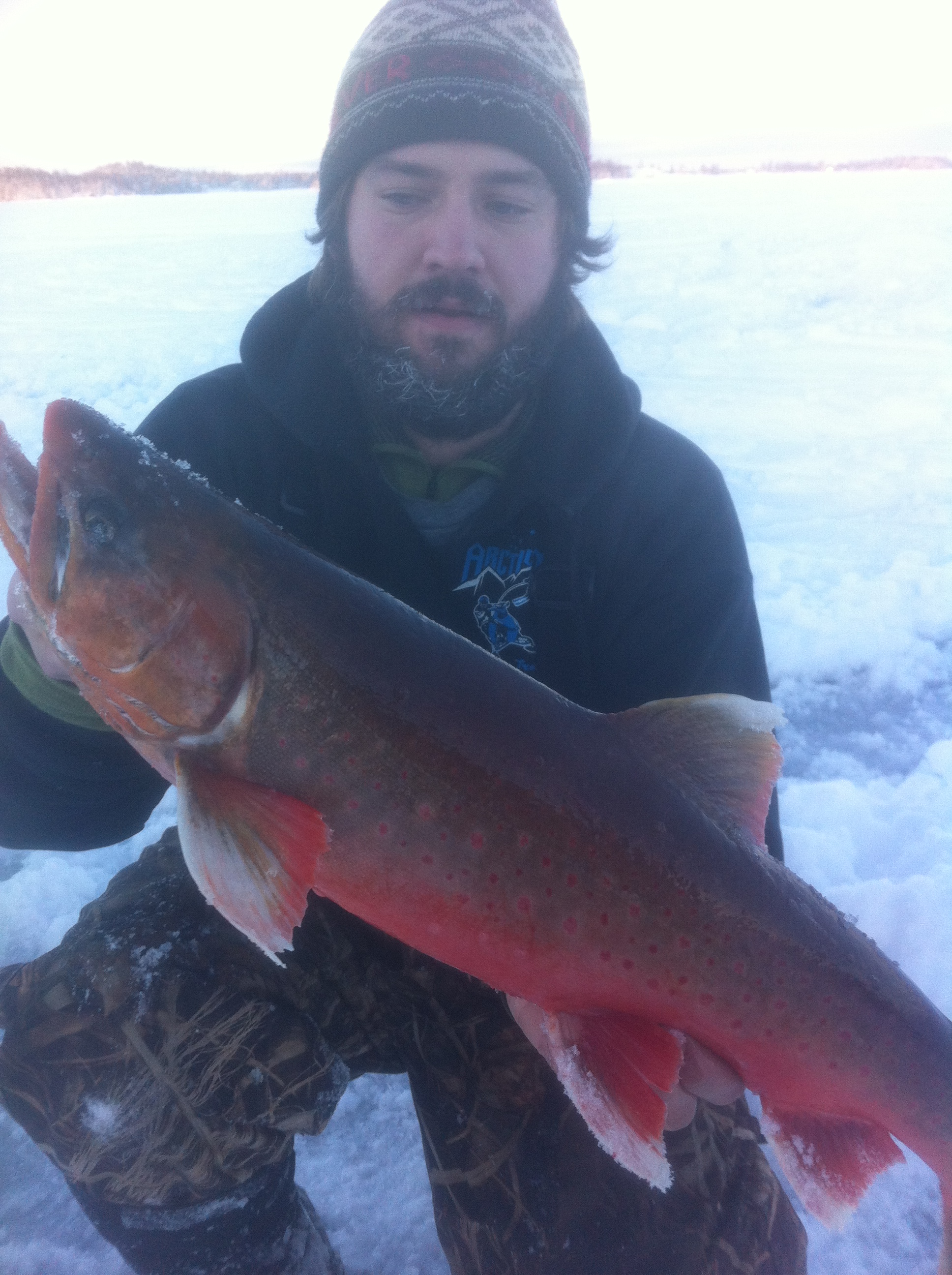 fishkid
we are 'the leading edge' I Share on HSO
Content Count

340

Joined

Last visited
About fishkid
Rank

Sr HotSpotOutdoors.com Family

Birthday

11/18/1988
well the ocean adventures are slowly coming to an end this year. Got out for ducks a few times and our best was 30 for 3 guys. Surf scoters, barrow golden eyes and a few harliquin. Havent had much luck for crab. would have gotten into them good this last trip but this octopus decided that the crab and hanging pike i was using for bait was its dinner. He took my crab i took one of his legs to cook up and threw him back. Hopefully he learned a lesson not to mess with crab pots.

got out this weekend. tried to troll for some silvers but gave up at 7 hours of no luck. Decided to try for some halibut and found this guy 135# and 63". We did end up getting one silver eventually

Parents came up for the week and we were able to get out on the boat for some fishing. Silvers weren't in yet, the rock fish were a little slow but we stumbled onto a few real nice halibut. The big one went 160 pounds. Pulled it out of 35' of water, it was awesome watching the drag scream for a few minutes on the first run it took.

Not to much chatter in the alaska forum. Here is a few pictures from this year so far in our boat we just got last year. Mostly just fish out of homer and have been doing pretty good this year. my buddy got that big halibut when we were trolling for kings, quite the fights on a 8.5' ugly stick!

adfg almost really screwed up big time this year. We were way under the escapement goal and the commercial guys had netted almost triple then what was in the river. thats why they had to shut commercial fishing down for that week or so. search the forums up here and you will see all the hooplah about sporties vs commercial guys. In the end we just got over the escapement goal i believe. We ended up buying a ocean boat this year and i have found trolling for silvers/kings in the ocean is alot more fun then snagging reds with 10,000 of your closest friends. Plus way less snags!

who did you go out of seward with? nvm saw it above

ahh i got it now! ha ha i skipped over a few words

i would be careful doing that. not sure if its legal to use sport fish for bait. i know in some places you can use pinks or the skeletons of some salmon for halibut though

traveler if your around anchorage i would suggest ship on out going tide

curious on how ya did down there. we decided to go north and fish the klutina instead. We did fairly good. wasnt fast and furious fishing but there was fish to be caught. also pulled in a king from ship before work this morning

i wouldn't be surprised if its about average. we had about zero snow this year so i dont think a little rain is going to hurt much. Forecasting a some rain in the next few days but who knows. Either way there will be fish for the taking!

my buddy and i will be at the russian 11-14th dont have a campsite but we just bike in. maybe we will see ya on the river

all 5 salmon eh. how many times you target reds with an inline spinner?

i threw them spinners for a few days at ship got nothing....put a kwikfish on and started landing them. and we all know you got the "first" king out of ship last year on one but you have some competition this year. did you get some free spinners for saying that?

clam clam clam clam clam!