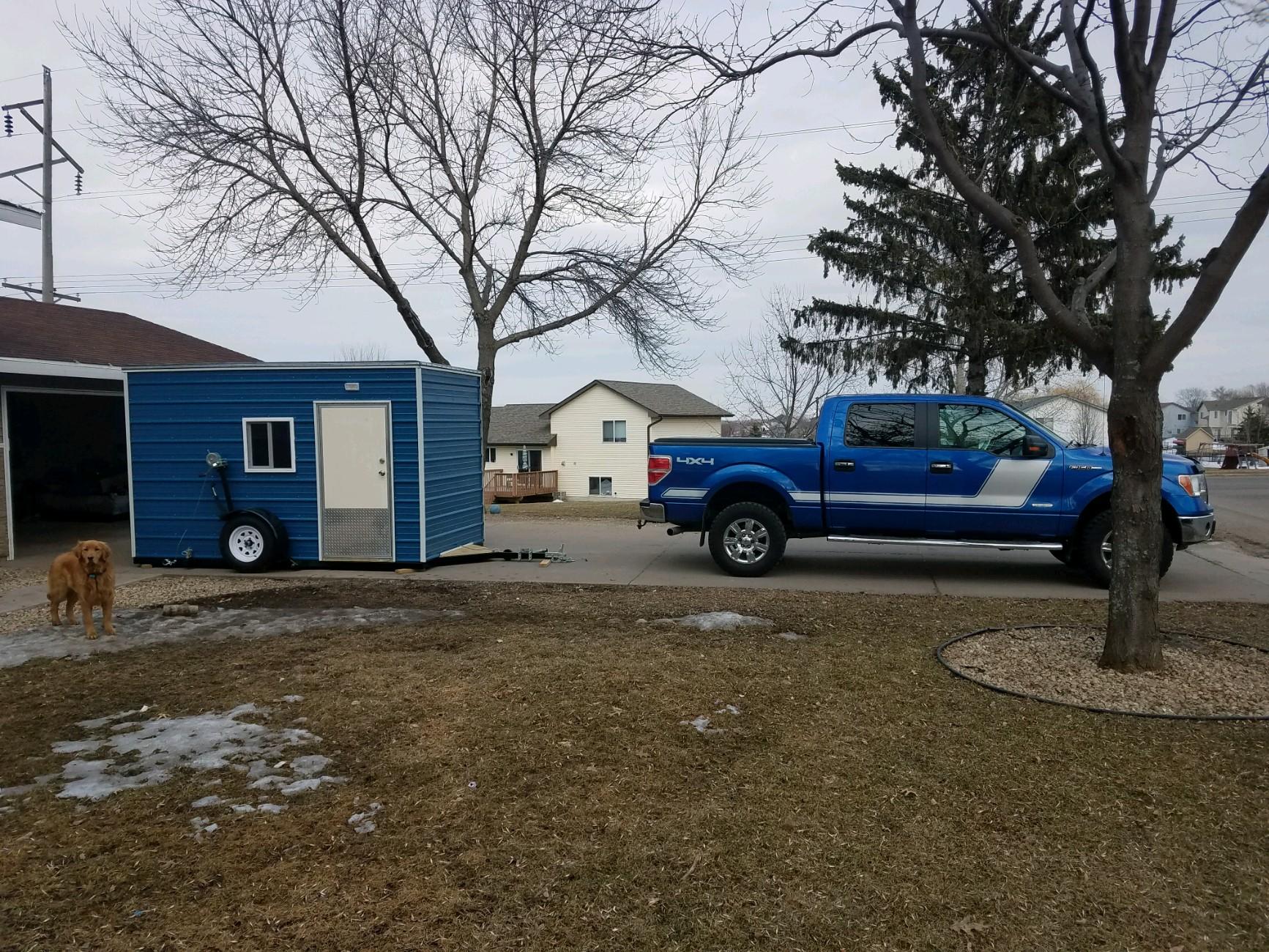 BunchOfish
we are 'the leading edge' I Share on HSO
Content Count

151

Joined

Last visited

Days Won

6
Profiles
HSO Outdoor Community
Calendar
Everything posted by BunchOfish
I got my wheel house out in west central MN the other day. 10-12" of ice and zero slush with a very light covering of snow.

Yeah that would be a good start. We should have won that Iowa game but we got handled pretty well from Wisconsin.

It would be awesome to see them in the rankings for the foreseeable future. I want the Gophers to be the team to beat just like an Ohio State.

Yes that will be great and since we wont have any snow on the ice is should make some serious ice and quickly. I just hope the lakes that froze over the other night can make it through this warm spell. As long as the wind doesn't pick up to much I think they will make it.

Well I have close to a foot of snow in my yard but zero ice as of last weekend. The lakes finally froze over Sunday night but the next 3 days are going to be in the mid 30's. Next week looks great right now. Lets just hope the ice can hang on until then.

I have 5 holes in my 6.5 x 12. So for yours I would say 6-8 depending on they layout.

I ordered a couple different colors of fly line. I like the fact that they don't tangle together. I've used tip up line before but it does twist together some when you pull it up.

I have a Mr. Heater and it works great. I have never used a Dyna-glo so I cant really comment on that but I will say that my Mr. heater has never given me any problems even on the coldest days.

Now that I have the reels, what everyone use for line on them? It seems like fly line is pretty popular.

I was at the Hard water Expo in Blaine this past weekend and found these rattle reels for $10 a piece and the wall mounts were only $1 each. So I bought two rattle reels and 5 mounts(one for each hole). They might not be the greatest but they also didn't cost me more then $25 so I'm happy with them. They will work just fine for the little bit I will use them. I really liked the northern lights reels but I just couldn't pay what they wanted. The wife really liked them too until she saw how much they were haha.

I have been leaning towards the rattlesnakes because you can move them around so I would only need a couple of them. I also looked at the north lights one but I to cant justify the money for the little bit I use them.

Its the highest they have ever been ranked in my life time(I'm 25). I'm super pumped with this season.

Now that I have a wheel house I'm in need of some rattle reels. I have looked at a bunch of them and want to hear what others use. I don't want to have a reel at every hole but I want to able to move them from hole to hole(not permanently mounted in one spot). What would be a good option to do that?

Man I was [PoorWordUsage]ed when that delay of game never got called and being that a touchdown came from it was even worse but in the end we found a way to make it happen. My blood pressure was also on the rise there at the end. Awesome game!

Thanks! It turned out great. My 2 favorite parts about it, are that its nice and bright and its so open. For a 6.5 x 12ft house you could easily fish 3 guys in it.

He definitely got a good deal on this house. I still made pretty good money on it but if i had to do another I'd charge a bit more.

He just wanted the plywood floor and its got full led running lights like mine. I think i posted a picture of it awhile back.

I officially finished the house last night. I'm going to do a full write up on the whole process for those that might want to do something similar. I'm going to break it down by stages. -Frame: Its a 6.5 x 12 foot house with no V. I used 2 x 3 x 3/16" steel tubing for the frame the majority of the frame. I used 2.5 x 2.5 x 1/4" tubing for the pivot arms and I used those on the two cross members where the wheels are to strengthen the frame where it takes the most stress(I know this because the frame was fully modeled and tested on a CAD system so I know right where the weak poi

With them being in the top 25 and there track record the last 15 years I'm pretty excited with where they are at right now!

With the math I have done and the 3D CAD models I have created shows it coming in right about 2000# give or take 100# or so.

Right now I'm sitting at about $3000 but I try very hard to find ways to save money and I have ways of getting steel really cheap since that is probably the biggest cost of the whole project.

Although they haven't really played anyone great the last few games have been blowouts which shows you they can score and they can also stop teams from scoring. Its only going to get tougher from here. With Wisconsin losing to Illinois that gives me hope that they can beat them also.

No worries! I will have a full write up and a bunches of pics to go with it. I will also go over the things I tweaked on this house compared to my first one.

I got the center cabinet door made up last night. All of the cutting is officially done. I have a little sanding to do and I will stain it and it will be completed. He doesn't want carpet so that saves me some time and money. The plan is to deliver it this Saturday when I go to get my deer stands ready for the season.

Things keep moving along. I got a couple doors made for the cabinets and got the hole cut and hole covers installed. I also finished filling nail holes with putty so a little sanding and it will be ready for some stain.