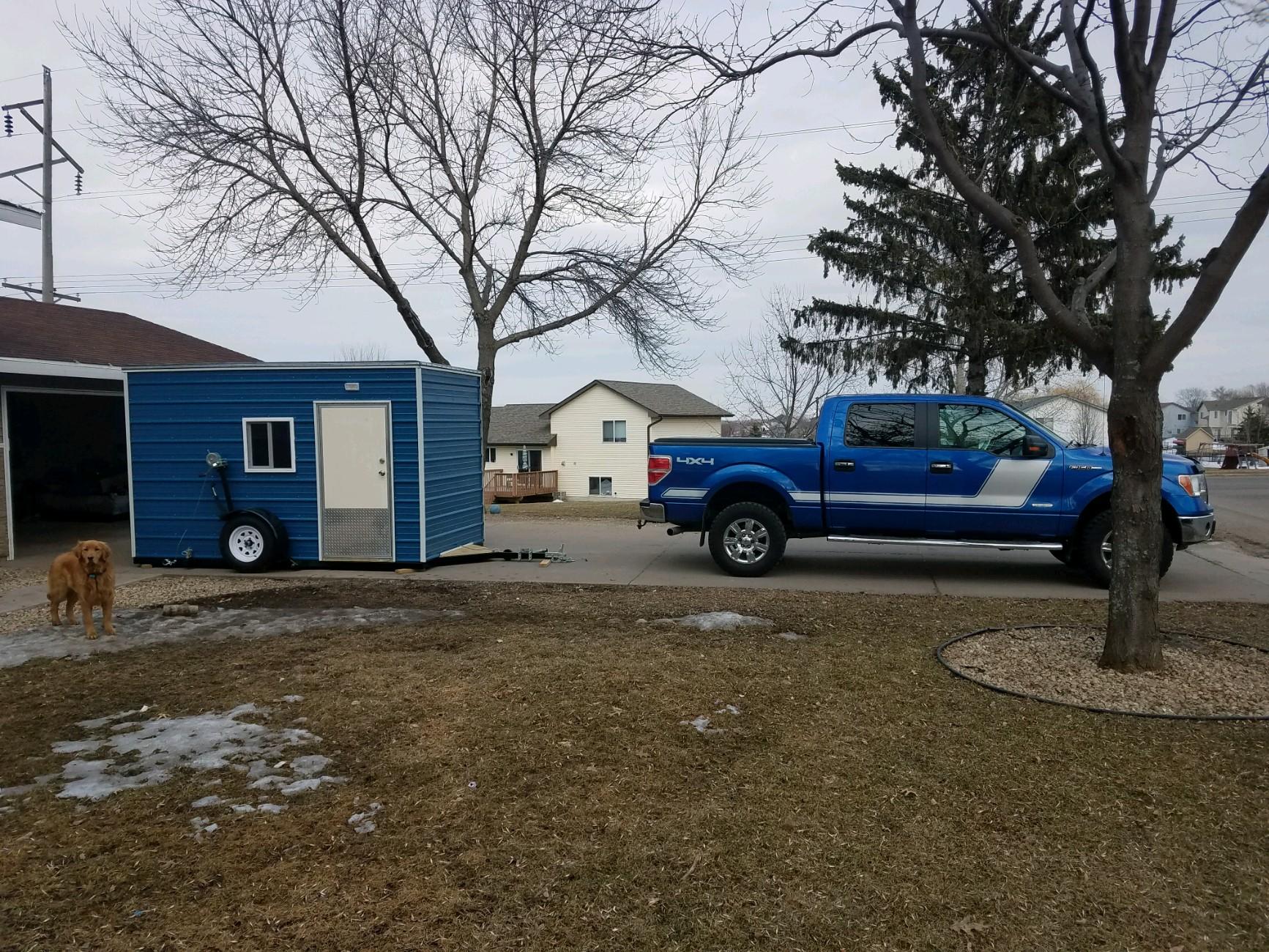 BunchOfish
we are 'the leading edge' I Share on HSO
Content Count

82

Joined

Last visited

Days Won

3
About BunchOfish
Rank

HotSpotOutdoors.com Family
Profile Information
Name:
Location:
Interests:

fishing, hunting, snowmobiling, atving

Gender:
Thanks guys I will look into them.

I managed to get the fenders and swing arm/axles primed last night while it was dumping rain. Question for everyone, I'm starting to look for an ice castle door. Does anyone know where I might find one? The one I used for my first build I found used.

Haha I try to tell all my softball guys the same thing but they just keep swinging.

I hope they put this last weekend behind them and use it as motivation to keep pushing forward.

After a busy weekend of redoing my deck and fixing my truck I was able to start painting the frame Sunday night. I this is the worst part to the whole build IMO. The plan is to put down 2 coats of primer and 2-3 coats of paint over that. Hopefully I will have it done by this weekend so I can insulate the floor and lay down some wood. After that things will move along pretty quick. I'm trying to get a large amount of work done before mid September because one bow season hits I will most likely sitting in the woods every weekend.

I said they need to get some pitching help before the dead line and so far I haven't seen much help from them. I'm trying to stay positive but my hopes are slipping with every game lately.

PM sent. If I had the time and shop space to build them, I'd love to do it as a full time job. I'm shooting to have his done by thanksgiving. It might be tight with bow season coming up.

He's about 2 hrs from me but yeah I'm getting paid pretty good for building it. I really don't have much to grind. I'm Basically just cleaning up the 4 corners to give it a seamless look and nocking done the sharp edges like on the fender mounts and taking a few burrs off. Any open tubes will get tube caps on them so I don't have to worry about them much.

I got the frame home the other day from the shop and it pulled straight. Its nice to know I did something right building it haha. I got a little grinding to clean up the corners and nock down some sharp edges and then I can start prepping it for paint. I always hate doing prep work but know its the only way the paint will last. There is a ton of oil on this steel I got so I have some work ahead of me to clean it up.

Well they better figure out something because their lead is about to be gone...

I've thought about it but he doesn't want the table and bunk in his.

Its a good thing Buxton is good when he plays because he is ALWAYS hurt.

All the welding is complete. Ready for paint.

And just like that the new guy blows it. Nice start. I give him a pass this time to get things figured out with the team.

Ah I see now. No I have been a twins fan my whole life. I know they are cheap. I was just really hoping that this would be the year that they would do something.