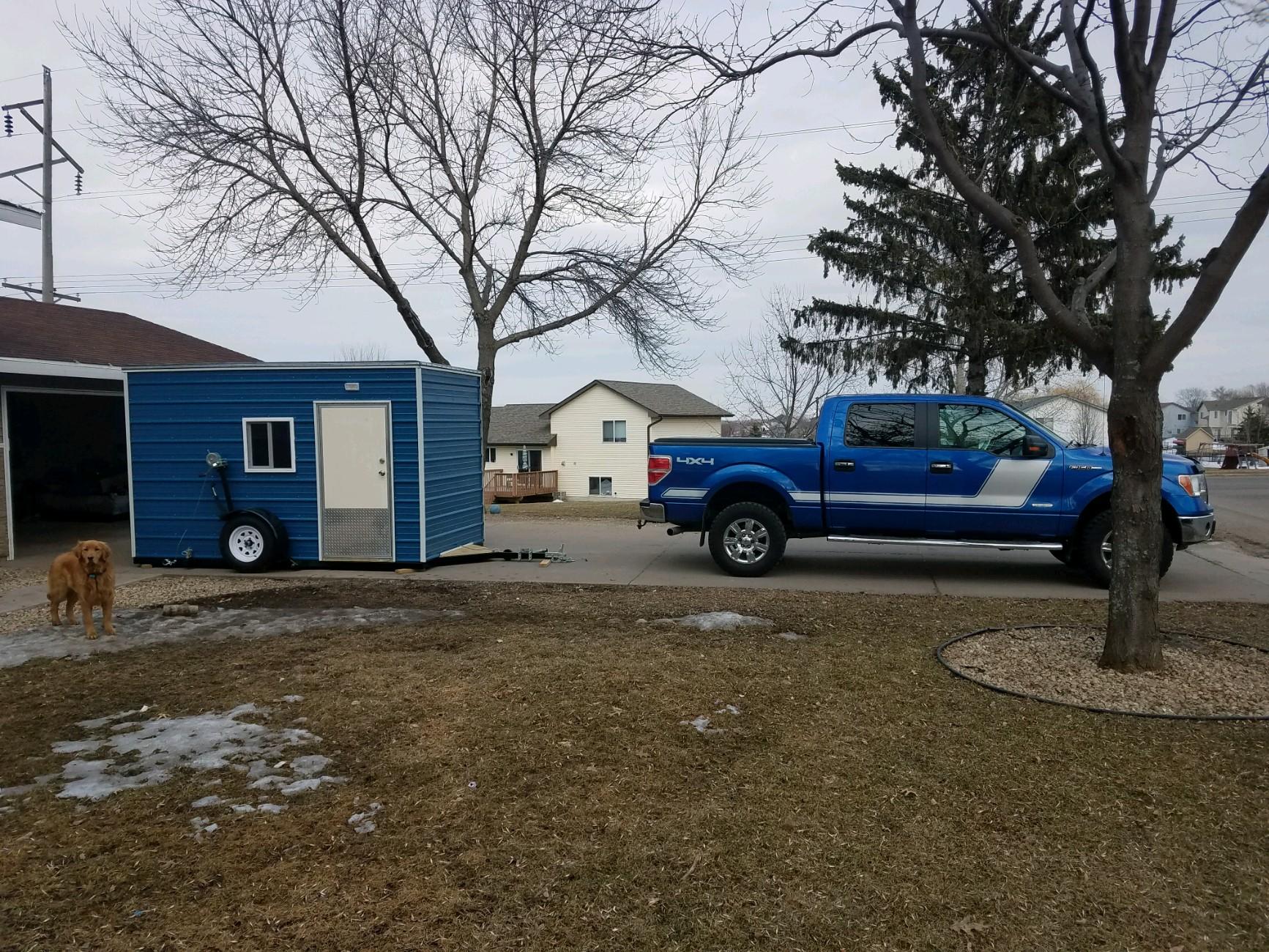 BunchOfish
we are 'the leading edge' I Share on HSO
Content Count

60

Joined

Last visited

Days Won

2
About BunchOfish
Rank

HotSpotOutdoors.com Family
Profile Information
Name:
Location:
Interests:

fishing, hunting, snowmobiling, atving

Gender:
If that is the case then I should be able to shoot a crazy amount of deer this fall. I see a new dead one almost everyday on my drive to and from work. I passed one standing right on the edge of the road this morning on my way to work. Lucky it turned around and took off back into the woods.

HWY 55 from Plymouth to Buffalo has been a blood bath of dead deer in the last month. Not just deer either. I've seen a lot of foxes and coyote's dead.

I was wheeling up along 169 between Princeton and Malaca this past weekend and I bet every quarter mile or so there was something dead in the ditch. You wouldn't always see it but you could for sure smell it. A guy smoked one with this truck right in front of me on my way into work this morning. Maybe its just me but it seems a lot worse this year then in years past. It bums me out seeing so many dead animals all over the roads.

One thing I noticed when I was in there a few weeks ago is it seems like they have ten isles of plastics. I understand plastics are a big deal now but how many different brands do you really need? I feel it has pushed other products out and that's probably why they don't have much stuff now. They are pushing the bass fishing to the extreme. Well I'm sorry to tell you this but this is Minnesota which is know for its walleye fishing. Wouldn't you think you would try and match that demographic and not bass?

The new fleet Farm up in Monticello is decent. They have a nice size fishing department but lack in other things like hunting and camping stuff.

I'm pumped that they are doing so well. I actually enjoy watching the games and have already been to a game at the ballpark. I might try to go to a few more.

My prediction is the Cabelas name wont exist in 5 years. It will get changed to Bass Pro. I will now spend my money either at tackle shops or Fleet farms.

I'll have to check it out as I drive through there quite a bit. I'm with you on the Cabelas thing. Its not the same as it use to be and I just don't like shopping there anymore. I could spend hours in baits shops sometimes and probably spend a little too much too haha! There's just something about buying gear from a real bait & tackle shop that I really enjoy.

Wow that's sickening. The netting needs to stop. This isn't the 1800's anymore.

Just about done. All the pads are finished up. All the trim has a clear coat on it now(2 coats around the windows and door). I also got some blinds installed. I had a nice surprise from my mom. She bought me a tv for it. I had planned on putting a tv in it before next ice season so thats awesome to get one installed early. Its going to make its madden voyage next weekend. We are going up to Cut Foot Sioux to camp for memorial day weekend. Now its time to clean it all up good and stock it up for camping.

Yeah my wife is pretty jealous. She even told me that she didn't think I was going to be able to make the covers so she was pretty surprised when I was able to make them. There by no means prefect but they came out pretty good for someone who has very little experience doing it.

Not to bad for someone who hasn't run a sewing machine since high school. The bottom table/bunk cushions are finished.

I actually think its pretty sad. Everything is getting so expensive to do. I was at fleet farm the other night looking at some new fishing gear for this weekends opener and just shake my head at some of the prices of some of the lures. I cant tell you the last time I actually bought new Rapalas. I have been using the same ones for years now. I just cant bring myself to pay what they want for them. If you want a good set of rain gear its $400 for the jacket and pants. Basically I've come to realize that anything fun = big money. Its also the reason I have a boat that 25 years old. I'd love a new one but for the one I'd like the price is a killer. That's why I'm excited to be finishing up my fish house build(or mostly). Right now I'm sitting at $2400 total for everything. By doing 100% of the work it has saved me huge money and I have something I can use year round now.

That's the cheapest price I have seen. Believe me I have been looking but the cheapest vented heaters I have seen are $500+. My budget is about maxed out for the time being but I suppose I have all summer to look around. Why are these heaters so expensive? I only paid $350 for my 50000 btu vented garage heater. These are so much smaller.

Yeah I always feel like I need to be doing something. Its a good thing and bad thing sometimes. It keeps me busy but sometimes way to busy.