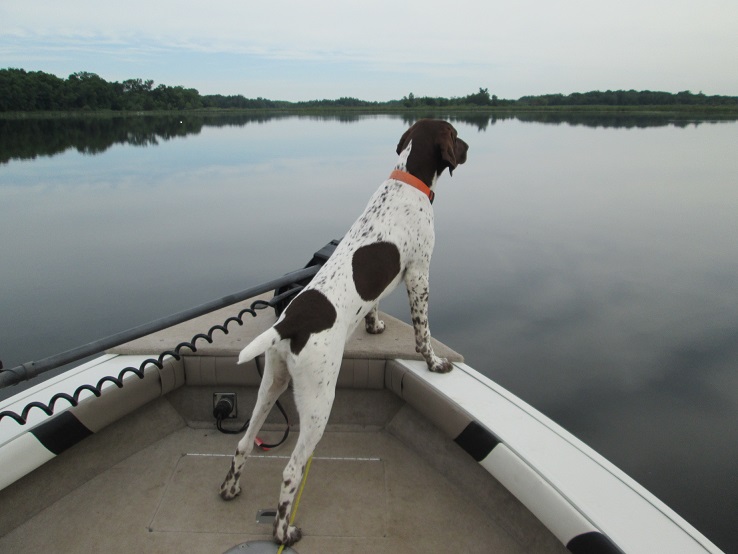 birdguy
we are 'the leading edge' I Share on HSO
Content Count

61

Joined

Last visited
About birdguy
Rank

HotSpotOutdoors.com Family

Birthday

11/14/1957
Recent Profile Visitors
The recent visitors block is disabled and is not being shown to other users.
I had a buddy make this one for me. I had him weld a large hex nut to the top of the handle to put a strap through.

Good to see your report Dusty. I'll be headed up that way in a couple of weeks.

Survey says: (from DNR web site) In 2018, ruffed grouse surveys were conducted between 5 April and 15 May. Mean ruffed grouse drums per stop (dps) were 1.5 statewide (95% confidence interval = 1.3–1.7) and decreased (29%) from the previous year. High points in the population cycle occur on average every 10 years, and surveys this year indicate that the peak occurred last year, with counts similar to the previous peak in 2009.

Grillin Burgers: (per pound) 1/4 cup bread crumbs 1 egg 2 Tablespoons Worcestershire 1 teaspoon salt 1/2 teaspoon sage 1/2 teaspoon thyme Black Pepper to taste Crumbled blue cheese (you decide) I get a container for the whole batch, about a cups worth.

I had two eight pointers and two does running around on opener but they were deep in the alders by the lake with no sure shot. Had another eight pointer come in at 10:00 and dropped him. I like to keep it to one shot, one deer. 36 packages went into the freezer today and I have about 18 - 20 pounds yet to grind. I like to put up 20 -30 packages of burger (half pounders) and a few dozen 'Blue cheese grillin burgers' - good stuff. I mix it all with a 1 to 4 ratio of 73% ground beef.

My stands are down by Alexis lake behind the house just south of Rush Point so it's kind of an ambush as they have to come through my property to get around the lake, pretty sweet. Here's the view of the lake from my office.

It was a snowy morning on opener. Saw a few does and several so-so bucks, ended up taking a nice fat eight pointer. He's cut up and in the freezer.

A roof helps. I have two stands like this one, both within sight of my house. One for an east wind and another for a west wind with several well used game trails near each. Love sitting in them when it's snowy or rainy. 25 deer have been taken from this particular one.

We got 14 in the Crane Lake area last week. Monday and Tuesday were slow but things picked up by Wednesday when it warmed up a little. Birds were far and few between and we figure it was an average of about 8-10 miles of trail walking per bird taken although, I did take four on one trail on Wednesday morning.

Hunted the Isabella area a week ago for three days, got four birds. It wasn't easy as the cover was pretty thick and the birds were few and far between. I'll be hunting the Crane Lake area next week and the cover should be thinned out much more in that area as they've had a couple of frosty nights already this fall.

Two trips planned this year, one to Silver Island Lake area on opener to also take in a little walleye fishing. Cover will be thick on opener, but that's the dogs job to take care of. Second trip is the annual seven day trip friends and I take to the Orr area in mid October. We've hightailed it out of there in near blizzard conditions at times, what a difference a month makes this time of year up on the border.

Here's the link: http://www.dnr.state.mn.us/hunting/deer/index.html

They say it beats the counts taken during the last peak in 2009.

I've built a new pole barn to raise training birds and hope to start sell birds in about two years. The chukar pen is in the process of being built and I hope to offer birds to trainers and individuals within the next two years. Lots of work - lots of work yet to be done. I retire in a few years and want to stay in touch with hunting folks and this is my way of doing it, not much profit, just a retirement thing..... the DNR gave me the thumbs up on the permit, we'll see what happens?