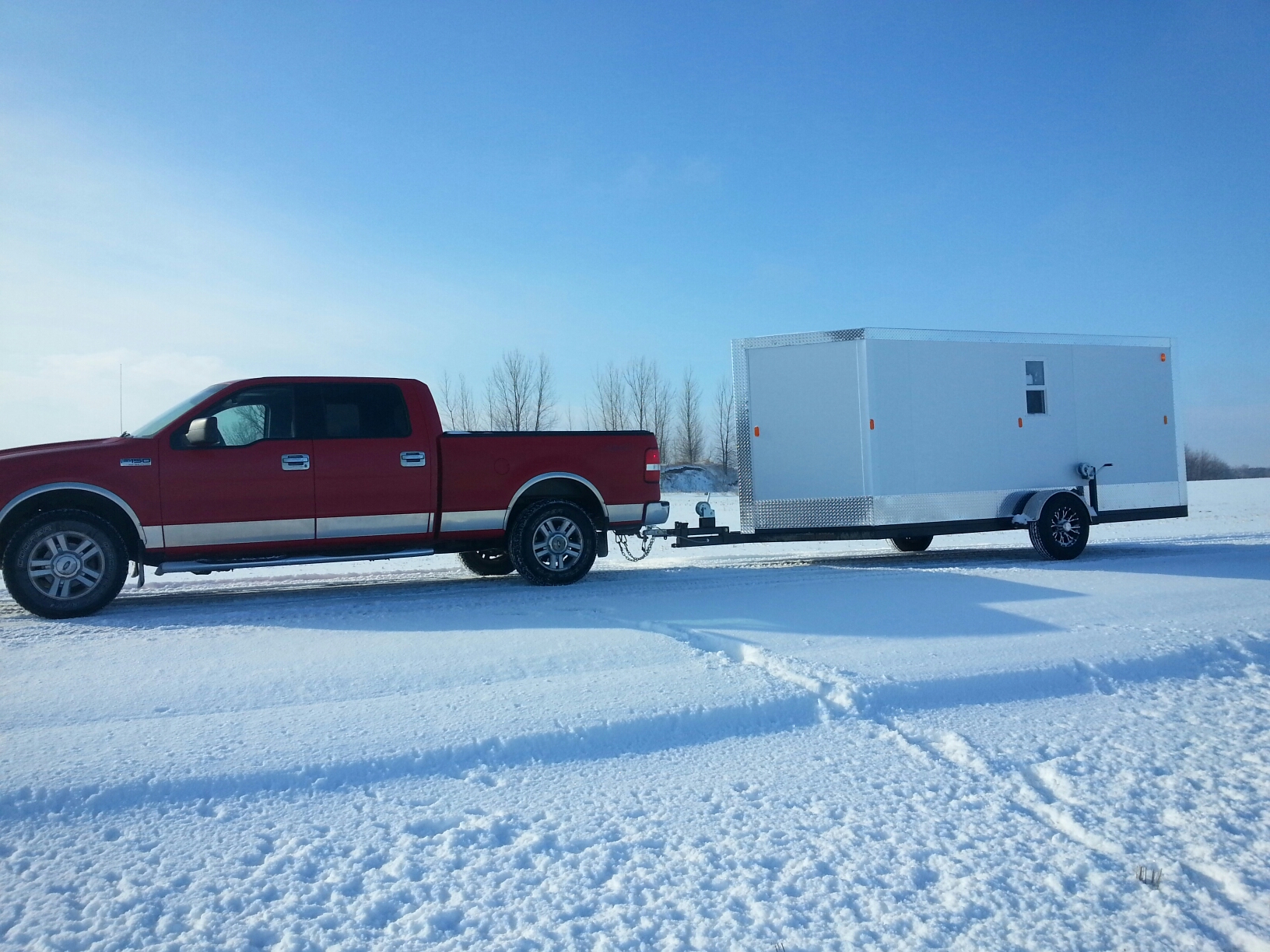 1lessdog
we are 'the leading edge' I Share on HSO
Posts

113

Joined

Last visited
Recent Profile Visitors
The recent visitors block is disabled and is not being shown to other users.
1lessdog's Achievements
Collaborator (7/14)
Rare
Recent Badges
30
Reputation
I would heat it up and pull it out of the holder. then go to Menards and get the fiberglass poles from there and glue them in and cut to size.

I was reading about them and it says there illegal to use in Mn, is that true?

You can have a frame built for about 2400.00, give or take 100.00 or 200.00. a 8 x 16 frame should be easy to find. In a weekend you will be ready to put it on the ice. Where is the house located? I would be interested in it if your not going to fix it.

That's a shame, nice house still. If it was mine I would put on blocks and take a sawsall and cut all the fasterns that hold the walls to the frame. Every 6 to 12 inches put a wedge in. I think I could cut the walls from the frame in a few hrs. Then find a frame same size. It should be easy to find a frame. Once I had the frame I would drill holes in the frame for galvanized carriage bolt. Once the frame is in place, drill up thru the floor. Now you have to open up the bottom of the walls to fasten the frame to the wall. Once the frame is removed, you maybe able to fix the frame. I would think a person could do everything if you had the frame in a weekend.

I had Daryl Woodard out of Perham build me a 6.5 x 14 with 3 ft V. Im going to use as a utility to haul ATV's around and put catch covers in it for early ice. A 6.5 x 12 pop up Eskimo will be my shelter for ice fishing and camping.

No my plan is to lay the HDPE on the top of the frame. Put 1 inch pink insulation on it then 5/8 or 3/4 sanded plywood on top. Is it better to put the HDPE on the bottom of frame and insulation between the cross members. If I did that I would need to use 2 inch insulation.

What is the sheeting called and where can I get it. I seen it on some fish houses. Its black looks to be 4 x 8 sheets and close to 1/8 thick. I have a trailer/frame being built and would like to put it down first before the pink insulation and 3/4 plywood.

The frame was 6.5x14 with 3 ft V. I had a wall at the end V and a counter top with a cooktop/oven and nothing else in the house. Outside walls were tin like on a enclosed trailer and 2x2 walls. Inside was knotty pine. So not a lot of weight.

I had a Miltona about 10 yrs ago and both axles bent out. Wearing the inside of the tires out in less than 2000 miles

Does anyone know the name of the person that builds frame/trailers out of Perham MN? Or anyplace else? Im looking or a 6.5 x 14 trailer/frame

I just bought a couple of futons and made my own frame.

What brand is this? Thanks

Would be nice if the wind blew and blew some of the snow off the lakes, so they can freeze faster.

Looks like the temps will be down below zero so will me making ice all day and night. But only time will tell.