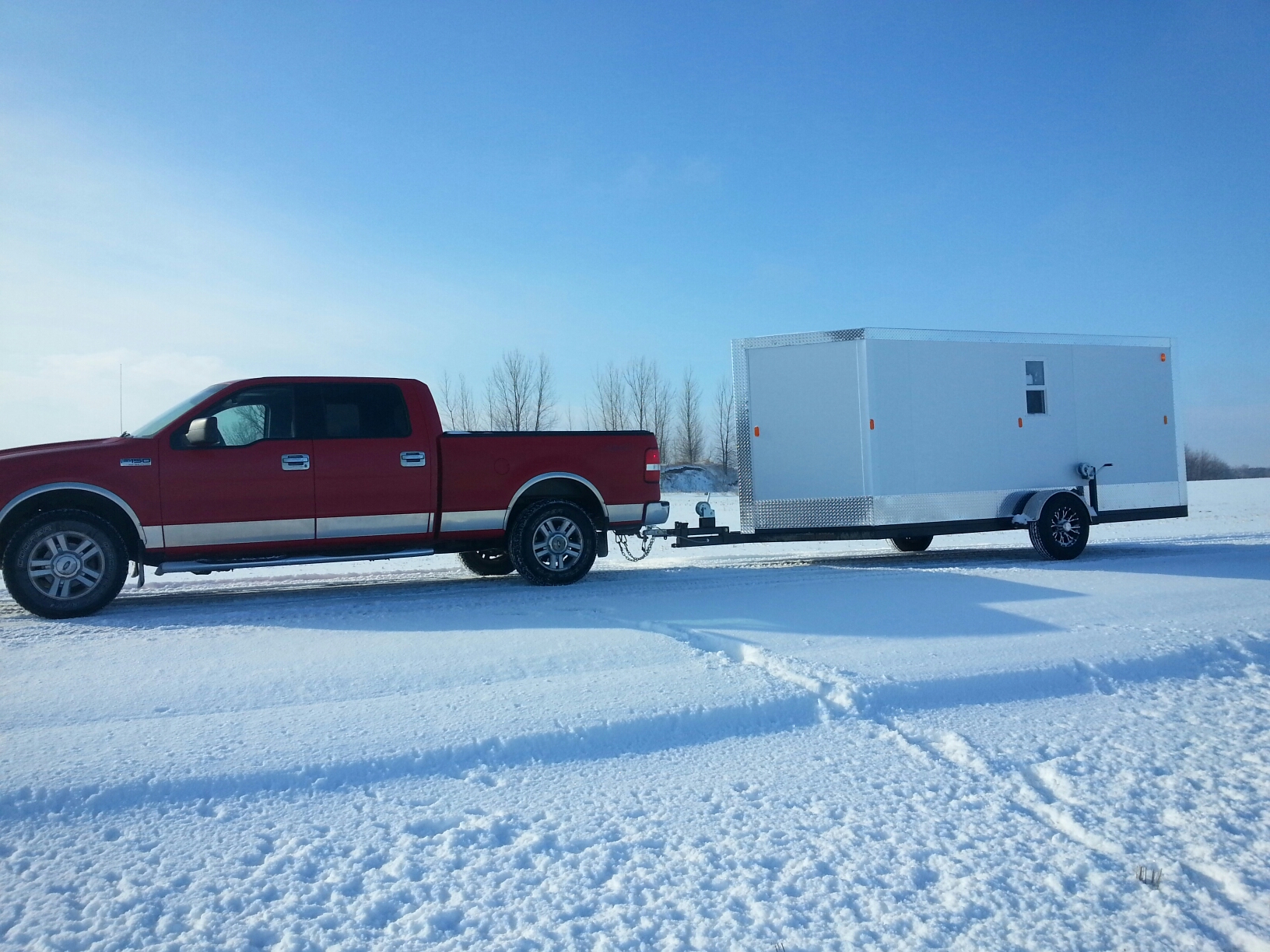 1lessdog
we are 'the leading edge' I Share on HSO
Content Count

96

Joined

Last visited
About 1lessdog
Rank

IceLeaders.com Family

Birthday

09/17/1958
Recent Profile Visitors
The recent visitors block is disabled and is not being shown to other users.
I would bet the first time you seen it the OH Ship factor came to mind.

And what would there version be?

Does anyone know if you can put a Lakemaster chip in a dash mount GPS. I have a Garmin dash mount and it would be nice and handy if I could do that. Thanks

I was at the Scheels icefest in Nov and looked at them. Show special 579.00 with a free 2nd battery and 50.00 scheels gift card. I asked them how they compare to a Ion. He said, I wont run them so I dont know. Now I have two Ion's and think there great. I went over to the Ion booth and asked them how does your compare to a Jiffy. He said same battery, we turn slower and differnt color. Then said And I like it, its all personal choice. I going to stick with the Ions

Im sure my house is like all of your house's They could do a commerical with all there products in are house's. Yes made in the USA is great.

I have the catch covers just havent cut them down yet. Catch covers will be at the Fargo N.D. ice show and hoping to get in on the by 3 get one free like at the Scheels ice fest back in Nov. I need to stock uo on some other products of theres. You cant beat there warranty.

For those of you that use the sleeves what seem to be the magic length when cutting them down? And do you block up your house? I never block my house as I never leave it on the ice when I leave.

Who all uses this system? Do you raise and lower your house with a drill. I was looking at picking up the 2 speed winchs for both axles and the hitch winch. Are they worth the money??

The grooves I think helps alot. Keeps 75% of the grease on the shaft. But I think the anti seize grease helps more. I had a frame about 6 yrs ago that the pivot point seized up and I had a hell of a time getting them apart. It took me about 6 hr to get them both a part. I used my 4 wheeler and winch and hooked a nylon sling to the pivot point and tightened the winch real tight and then would move the axle system up and down. You only let that happen once. Trust me

When I get my frames one of the first things I do is pull the Pivot tube off the stub shaft and grind grooves in the stub shafts and apply Permatex Anti seize grease. Its not effected by temperature and every other yr when I take them apart, the grease isnt just a black solid mess. I just clean with a little bit of brake cleaner and reapply the anti seize.

This is what I use to pull mine on thinner ice 6 - 13 inchs. After that its a pickup. I also have tracks for it. There is no need. I have had many 4 wheelers and nothing compares to the 6x6.

When its cold like this I don't there is anything you can do about the holes freezing shut. All the skirting and snow banking I believe won't stop the freezing up of holes.

Why not just watch movies and do away with the Direct TV.

I have been using the Genz Worm jig for close to 15 yrs now and has always produced fish. Everything from Walleyes to Perch to Crappies to Northerns. Everything seems to bite them. What is your go to jig ?

A few yrs ago I was on Lida fishing all alone. I had to do a #2 so out comes the garbage bag and 5 gallon bucket. As I'm doing my business comes a knock on the door. He identified himself and I say I'm going to the bathroom. A few mins latter I open the door. He said you went kidding were you. I said no I wasnt, he said thats a first for him to hear that one. The house was kind of stinky. I still smile when I think about it.