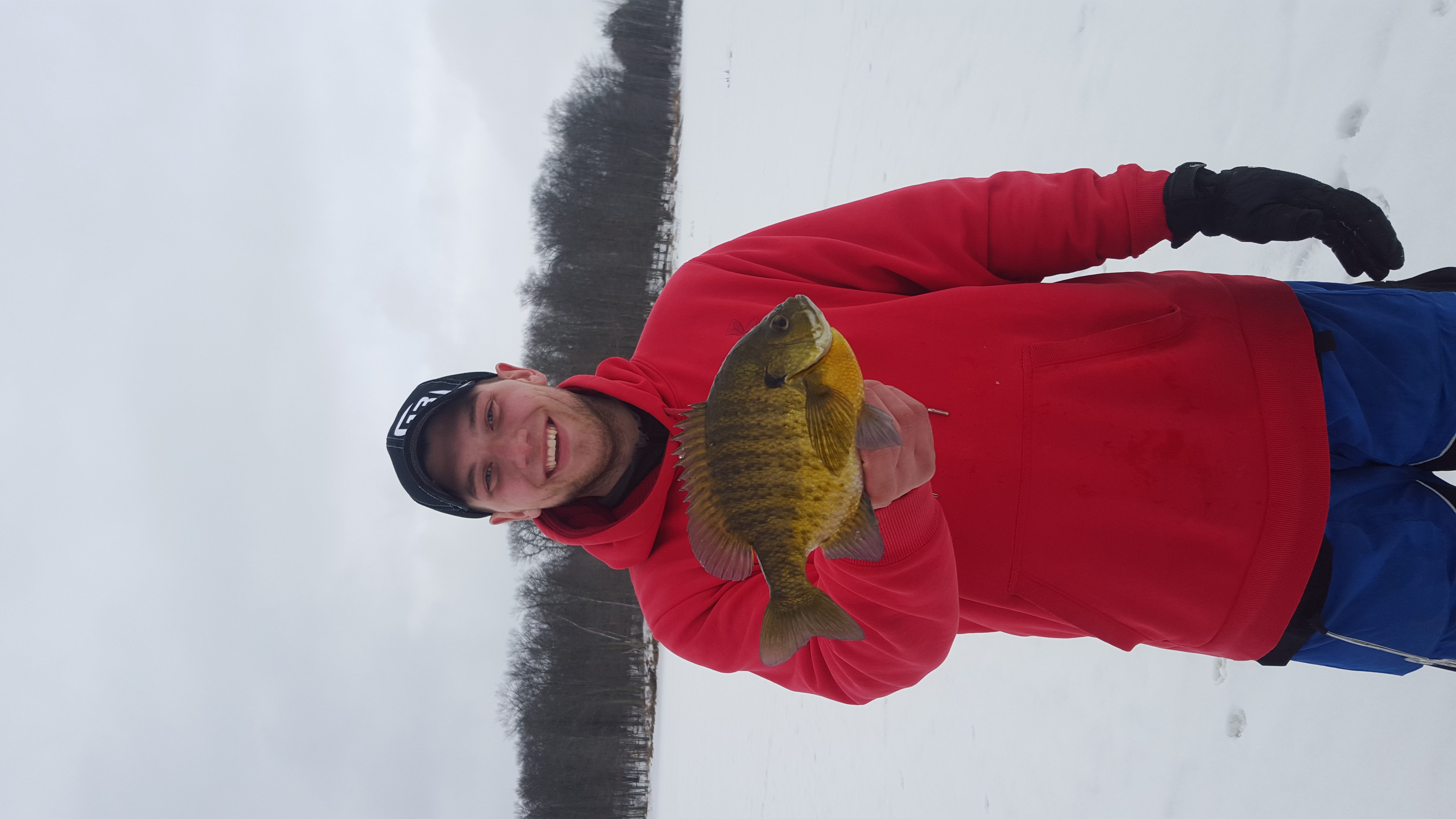 DLD24
we are 'the leading edge' I Share on HSO
Content Count

410

Joined

Last visited

Days Won

1
About DLD24
Rank

Sr HotSpotOutdoors.com Family

Birthday

12/24/1988
Recent Profile Visitors
The recent visitors block is disabled and is not being shown to other users.
Tom Sawyer

reacted to a post in a topic:

Slush and water on ice.

leech~~

reacted to a post in a topic:

Slush and water on ice.

Quite a bit of slush in the Rapids area, some lakes were ok others were terrible.

Went out today and pounded the bass, nothing huge but a lot of them... They were chasing gills on the surface all day..The only thing I could get them to go on is crankbaits....8-14ft were the best depths where the weeds were tall...

If I run it at around 4k rpms and under it runs good...If I try to go wide open it bogs down...I feel like it's a fuel issue, but it's hard to tell...I replaced the plugs and the primer bulb so far anyone ever had this problem and fixed it??

What are your guys thoughts on this pic...Fish or like a stump...I'm thinking it's a stump or something thinking out of the bottom.

DLD24

reacted to a post in a topic:

Let see your di and si captures

Rocks usually show up a brighter color don't they?

Was out playing with the SI today. Found a dozen cribs...Anyone have any thoughts on the black dots on the last picture?

$900 big ones later and I finally have my boat back... For anyone who has this problem and your shop can't find the stock gears or clutch dog call Tim's outboard repair in Hackensack he can order them...

Ended up being the clutch dog and reverse gear were wore out... 550 for parts...I almost ended up getting a whole new lower unit, but a buddy was able to find the parts...The shop said they discontinued the parts Yada Yada Yada, but some shop in Hackensack was able to find them I guess...just want the dang boat back ha...

I dropped it off at the shop today, hopefully it just needs some adjustment I'll let ya guys know what I hear.

New to me it's a 96 115 merc

So I took the new boat out for the first time and it did not go as planned...When I put it in reverse it clicks like it's not getting into gear. If I just barely put it in reverse it didn't really click...Anyone have this happen and figure out what it was?? Thanks for any help

Anyone know where the closest open water is to the cloquet area, other than Superior. I'm looking to test out my boat and all the electronics before I make the trip up to Rainy.

I was referring to the spool for the ez ducer icing up not your spools on your rods...

I wanna see what happens when your out hole hopping in the extreme cold and the water on the spool becomes a block of ice haha.