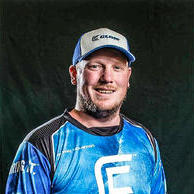 About This HotSpot
Houston's Guide Service provides you guided trips for both hunting and fishing. His passion for the outdoors runs deep, and he loves to share his experience. Whether it be a hunting trip for Black bear in the deep woods of Northwest Wisconsin or fishing for walleyes, trout or anything that swims in the pristine waters of the Arrowhead Region. Houston loves to teach you so you can be a more successful outdoorsmen.
What's new in this HotSpot

Welcome Houston Guide Service, Jarrid Houston. He will share information here. Once he gets this rolling they will answer your questions about hunting and fishing in the area.